Revenue Operations Manager
Who We Are
Vividly is the leading modern trade promotion management (TPM) solution built by and for the consumer packaged goods industry. From campaign creation to deductions management and promotion measurement, we help brands manage every element of trade spend. With our easy-to-use platform and industry-leading experience, we pride ourselves on our ability to bring businesses to the next level.
Not familiar with trade promotion spend? That's OK. Most people aren't. It's a $8 trillion dollar problem that is ripe for disruption by an innovative SaaS startup. In order to grow, consumer packaged goods (CPG) brands spend 20% of their topline revenue to get into retailers and promote their products within those retailers. The problem is that today 70% of those promotions are not ROI positive. This is because ROI is hard to track. The industry operates on emails, pdfs, and xls spreadsheets. At Vividly, we're solving this massive problem with exciting tactics including AI, Machine Learning, and Fintech and adding value to everyone in the chain. Some of our customers include brands you may use and love - Liquid Death, Amy's, and Laird Superfoods.
What You Will Do
Create, execute and scale a modern revenue operations platform by centralizing the enablement, technology, automation, data and analytics needed to align marketing, sales and customer success activities across the customer journey
Develop and implement processes, systems and productivity metrics to ensure revenue teams are hitting their performance targets. 
Determine and direct operational priorities connected to new business and customer acquisition, growth, customer retention to effectively achieve revenue goals 
Own the tech stack of the Revenue org: evaluate, implement, adopt and improve. Prioritize investments in enabling technologies in support of sales organization productivity including enhancements to the CRM and eventually sales engagement platforms. 
Ensure data governance and quality assurance across all aspects of the customer journey
Manage the Revenue Operations roadmap and translate business requirements to operational and technical requirements resulting in fully built-out end-to-end project plans with release dates
Scope and oversee enablement efforts that support onboarding, continuous training, professional development, methodologies, and other efforts aimed at making our revenue generators successful
Collaborate with finance and leadership to build consistency in planning, forecasting and budgeting across revenue departments
Partner with sales, finance and leadership on pricing optimization, contract standardization and quote to contract efficiencies. 
Scope and oversee enablement efforts that support onboarding, continuous training, professional development, methodologies, and other efforts aimed at making our revenue generators successful
Identify and drive strategies to scale engagement across the customer journey through the marketing automation platform and integrated technologies
What We Look For
2-4 years of experience in an operations role working closely with Sales, Marketing, and Customer Success leaders
Previously working at a fast paced start up, SaaS preferred
Extensive experience with utilizing and implementing best in class tech stack ( Salesforce, Gong, Outreach, Zoom Info, Hubspot.etc)
Experience with Marketing, Enablement and CS tools
Exceptional communication and presentation skills
Proactive and over communicative
Benefits
Remote position that can be based anywhere in the USA
Competitive salary and bonus
Early-stage equity compensation
Unlimited PTO
100% paid Healthcare, Dental & Vision
401K
Sharebite Membership with weekly meal stipend
$200 stipend for phone and internet
Compensation: $110,000 - $125,000
Vividly is an equal opportunity employer. All qualified applicants will receive consideration for employment without regard to race, religion, sex, sexual orientation, gender identity, national origin, age, disability, genetic information, political affiliation or belief.
Apply
Your application has been successfully submitted.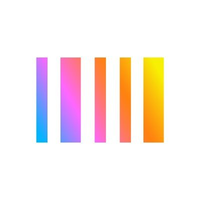 Trade Promotion Management Built By CPG For CPG